Security system
An autonomous drone can be used for regular patrols within a private premises and provide live view from its camera equipment.
Data collection
The Dji drone with ADN algorithm can be used for data collection, for example in agriculture, which are intended for further analysis.
Logistics
Autonomous drone can also be used in the logistics structures, where it help with the transport of smaller shipments to the destination.
Dji drone transmits data to the application via WiFi and RF connection. The interface provides the user with all the necessary data and options.
Telemetry data
The application provides information on the current status of the drone such as altitude, distance, GPS and battery status.
Drone commands
The user has the option to select a route and start an autonomous flight or send the drone to the home position. You can take control of the device with the joystick.
Route map
The map shows the routes that the drone can fly, as well as its current location. The map uses OSM data with the possibility of switching levels.
Camera´s live view
During the autonomous flight of the drone, it is possible to watch the live view from the camera. The app displays the image from the RGB or thermal camera.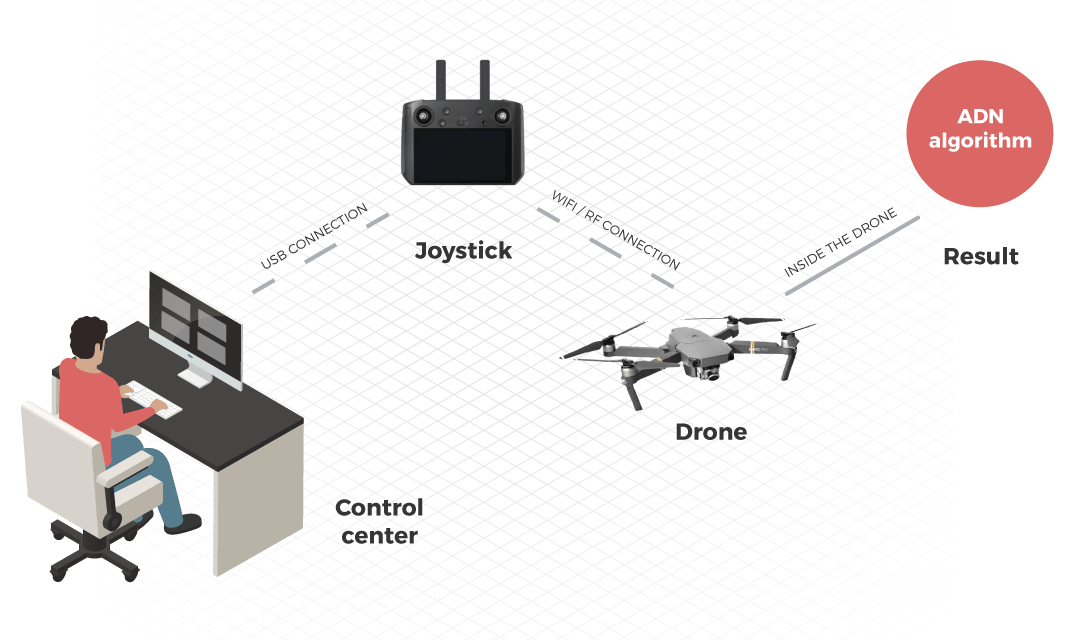 The company focuses on the development of autonomous robots with AI elements. It strives to develop universal solutions for various tasks, industries and environments.