FEATURES AND TECHNOLOGIES
Quiet
Crawler does not disturb its surroundings. It is ensured by the BLDC drives with worm gearboxes that drive rubber tracks.
Powerful, maintenance-free
Brushless drives and worm gearboxes with a lifetime oil filling guarantee high torque and maintenance-free operation.
Precise
Precise position control of the robot predestines it for operations that require high precision device movement in the environment.
Intelligent
The robot uses AI elements with which it recognizes objects and can, for example, autonomously come to the docking station to recharge.
Strong
The load capacity and high torque predetermine the robot for carrying heavy loads and pulling various tools, for example for tillage.
Universal
The possibility to use the robot in different environments and for different types of tasks makes it an adaptable robotic platform.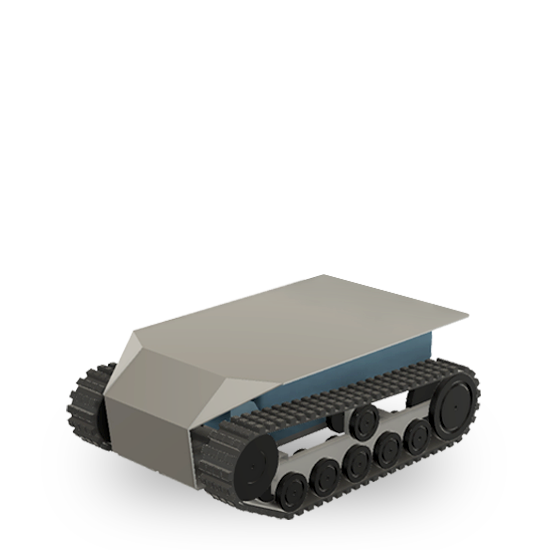 R&D platform
Basic platform suitable for universities and research institutions for algorithm development. The platform can be supplemented with sensor, software or outputs for other devices as required.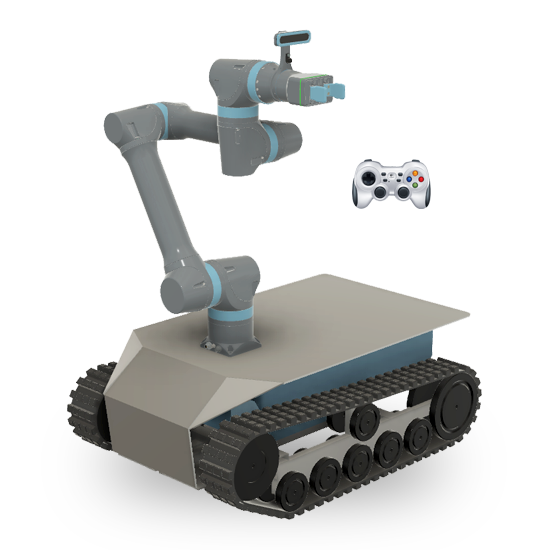 Teleoperator
A platform suitable as a service robot for demanding terrain, controlled by a teleoperator using the application. Possibility to equip the robot with a sensor system, a robotic arm or other equipment as required.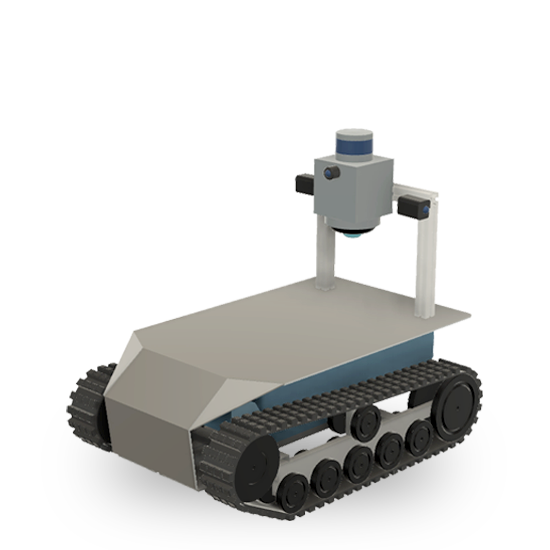 Autonomous
An autonomous platform designed for outdoor environment. The robot is equipped with an RTV Sensor Box and AVN algorithm. The device moves autonomously in the rows of vine or in an orchard and solves operations such as mowing, local spraying or collection of samples needed to predict diseases.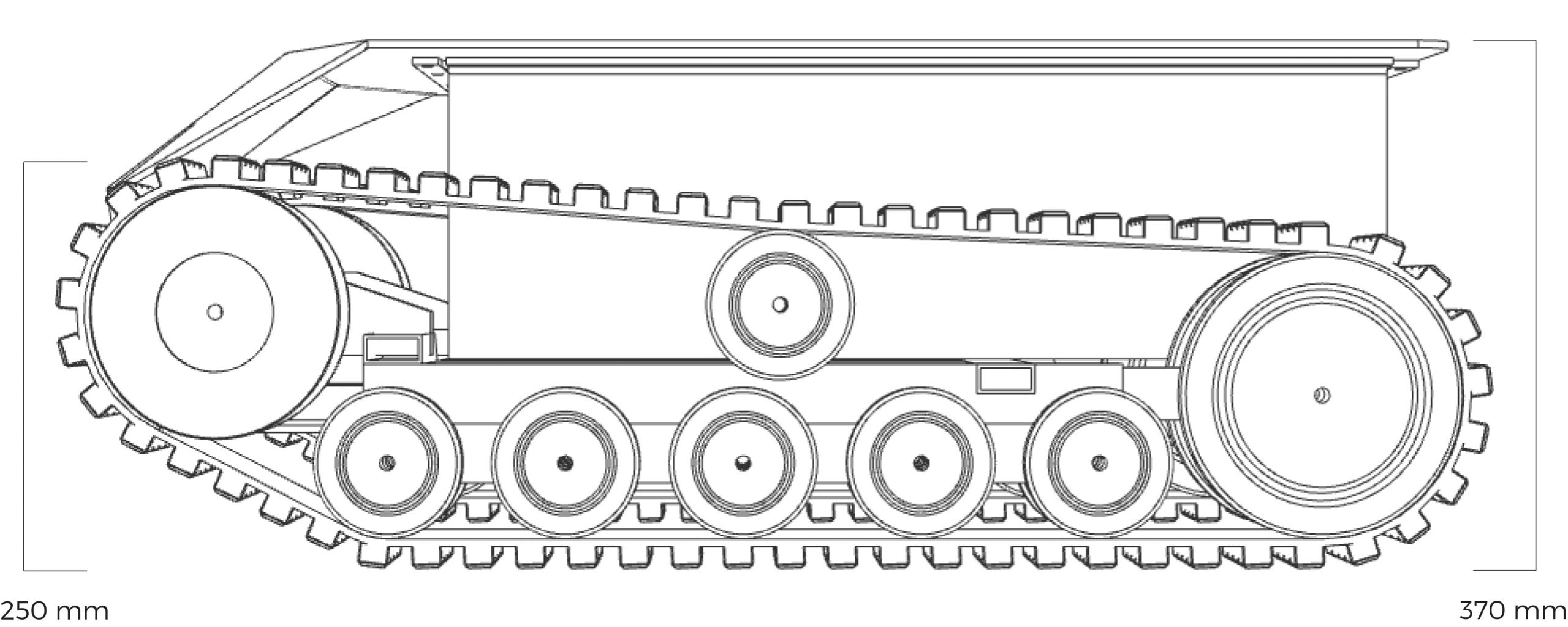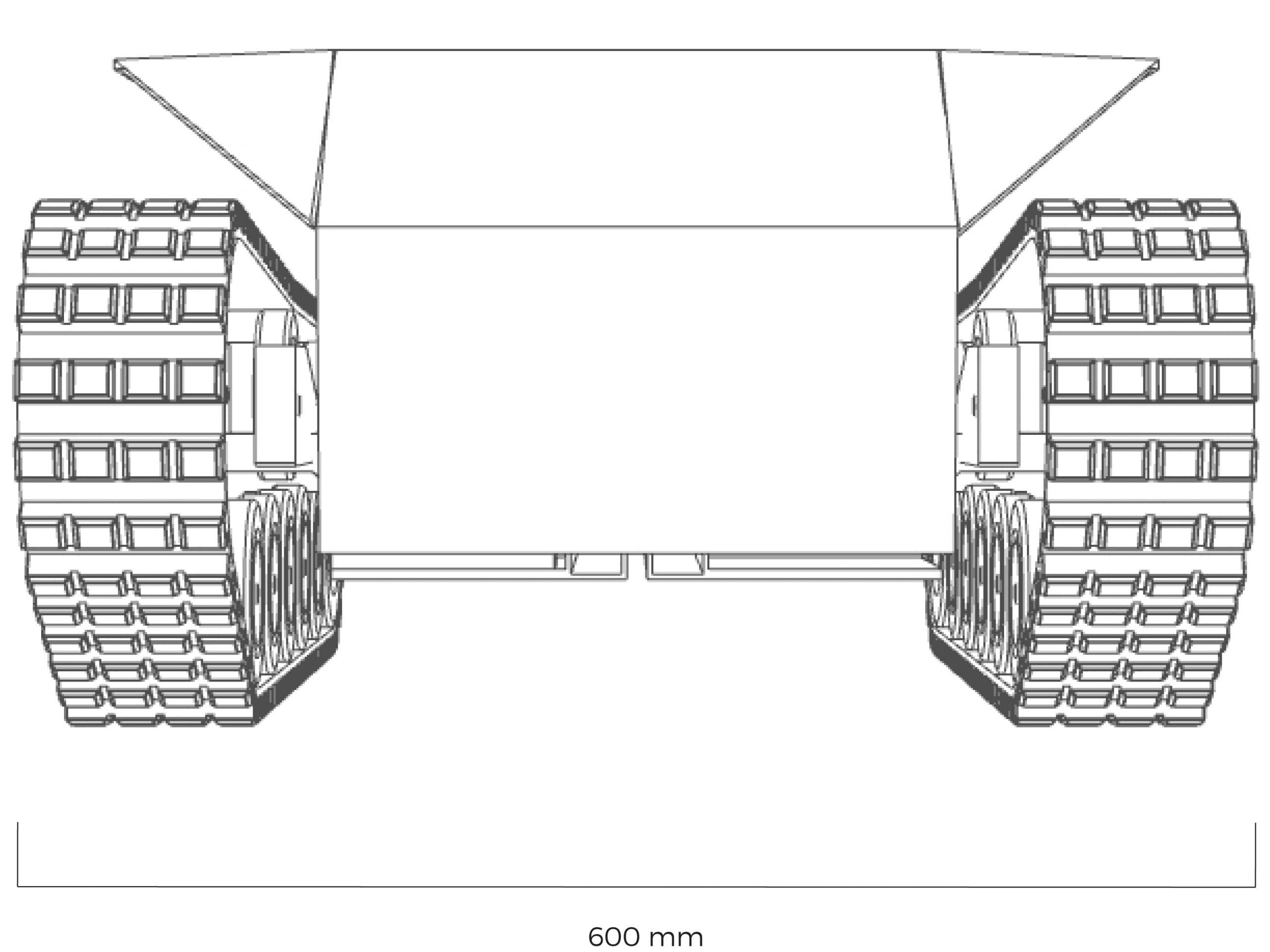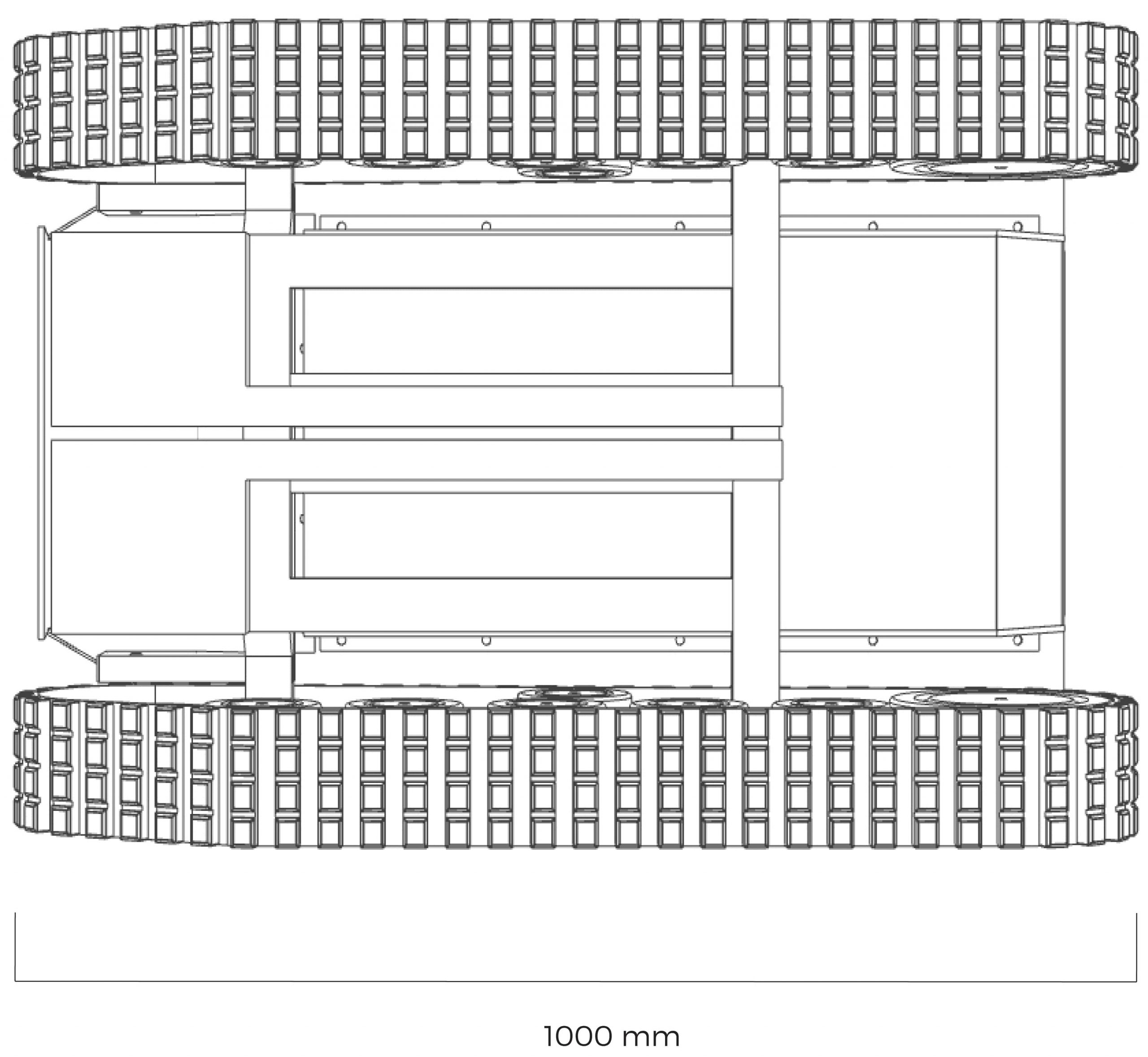 Dimensions
Width: 600 mm
Height: 370 mm
Length: 1000 mm
Track height: 250 mm
Weight: 70 kg
Power supply
Power supply: 24V/35Ah AGM
Charging: 230V adapter
Charging time: 4 h
Features
Operating time: 2 h
Load capacity: 80 kg
Maximum speed: 4 km/h
Drives and control
Drives: 2x BLDC HUB 500W 24V
Gearbox: worm
Drive control: positional
Computational unit
According to type and application (standard Advantech industrial PC)
Inputs and outputs
Data:
Voltage:
12V/10A
5V, 12V a 24V (depending on requirements)
Connectivity:
API
API and support: ROS Melodic, C/C++, Python, Java
Simulation environment: Webots, Gazebo
Control modes: remote control, ROS cmd_vel commands
Feedback: battery voltage, motor currents, wheel odometry, control system status, temperature, safety status
Environment
Exterior (also unpaved roads)
Temperature: from -10° C to +45° C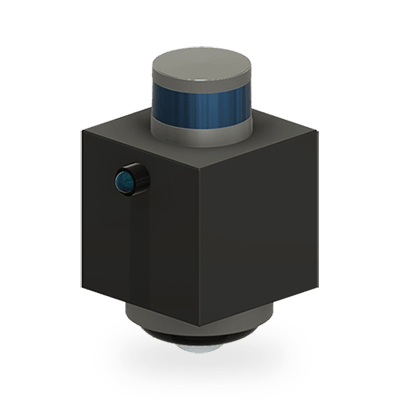 RTV sensor Box
Combined sensor for autonomous movement.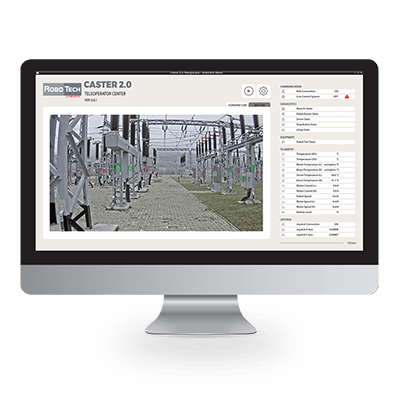 RTV Teleop
Robot control application displaying device telemetry.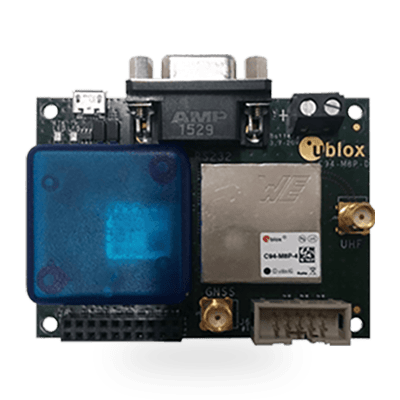 GPS u-blox RTK
Add-on for autonomous navigation of the robot outdoors.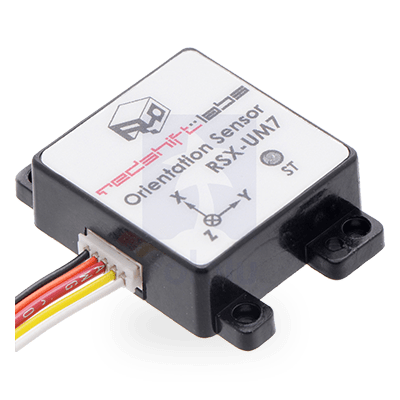 IMU
Device for robot orientation during navigation.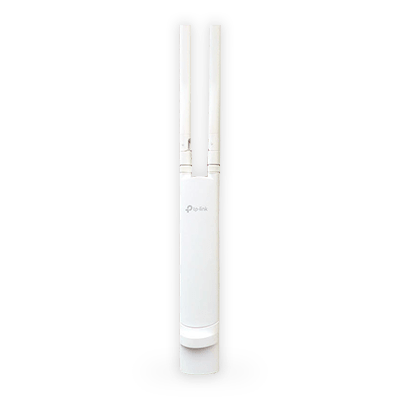 WiFi extension
Modular solution of external and internal structure of WiFi. The company focuses on the development of autonomous robots with AI elements. It strives to develop universal solutions for various tasks, industries and environments.