Security system
The AON algorithm can be deployed on a device that will serve, for example, as an autonomous patrol robot guarding the premises.
Logistics
The autonomous navigation algorithm can also be used in logistics, where the device delivers goods by road to the destination.
Communal use
The AON algorithm can also be used to clean streets with a mobile robot or other device equipped with autonomous software.
The AON algorithm consists of two phases, as the robot is also controlled by a map created in advance by a teleoperator.
Data collection for map creation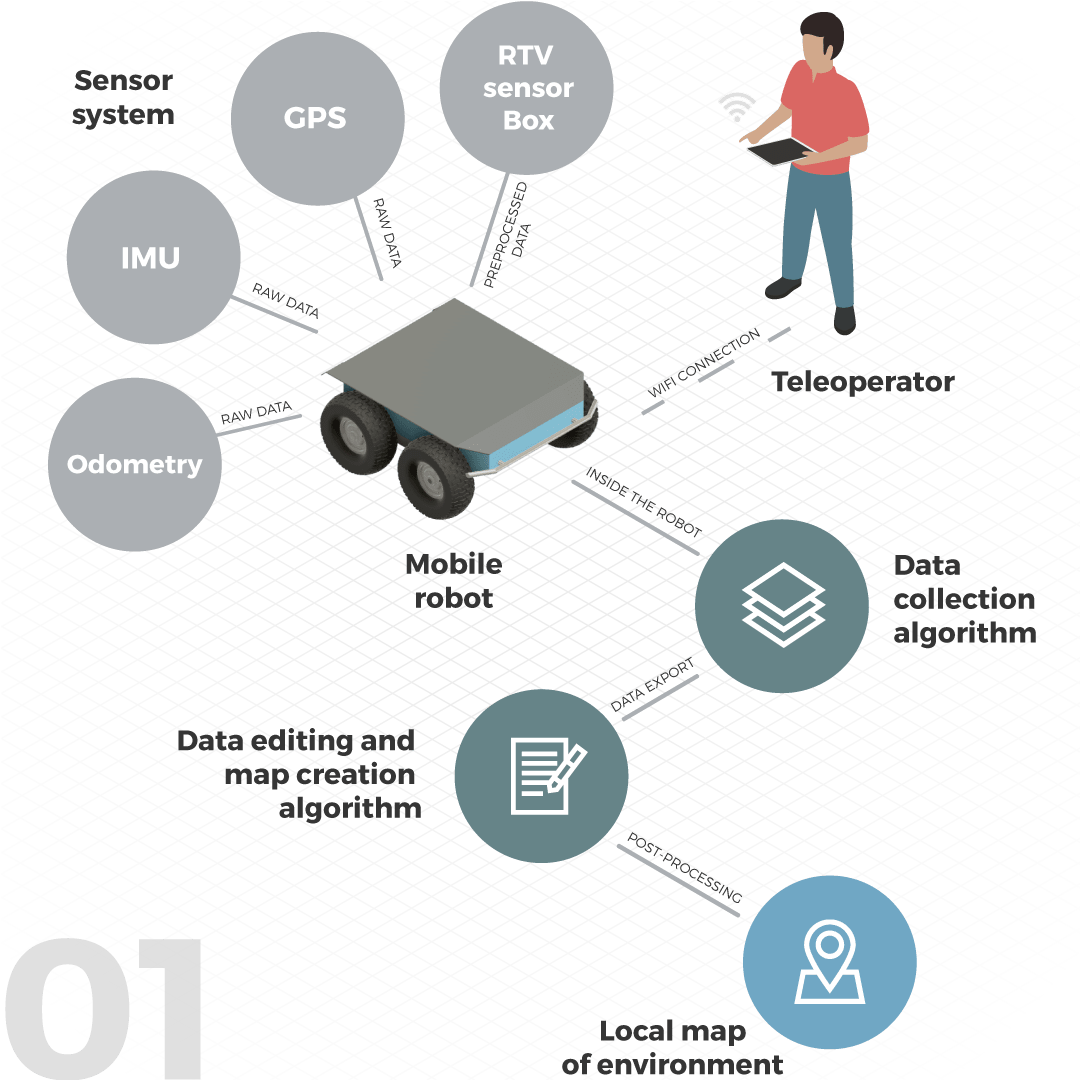 Autonomous outdoor navigation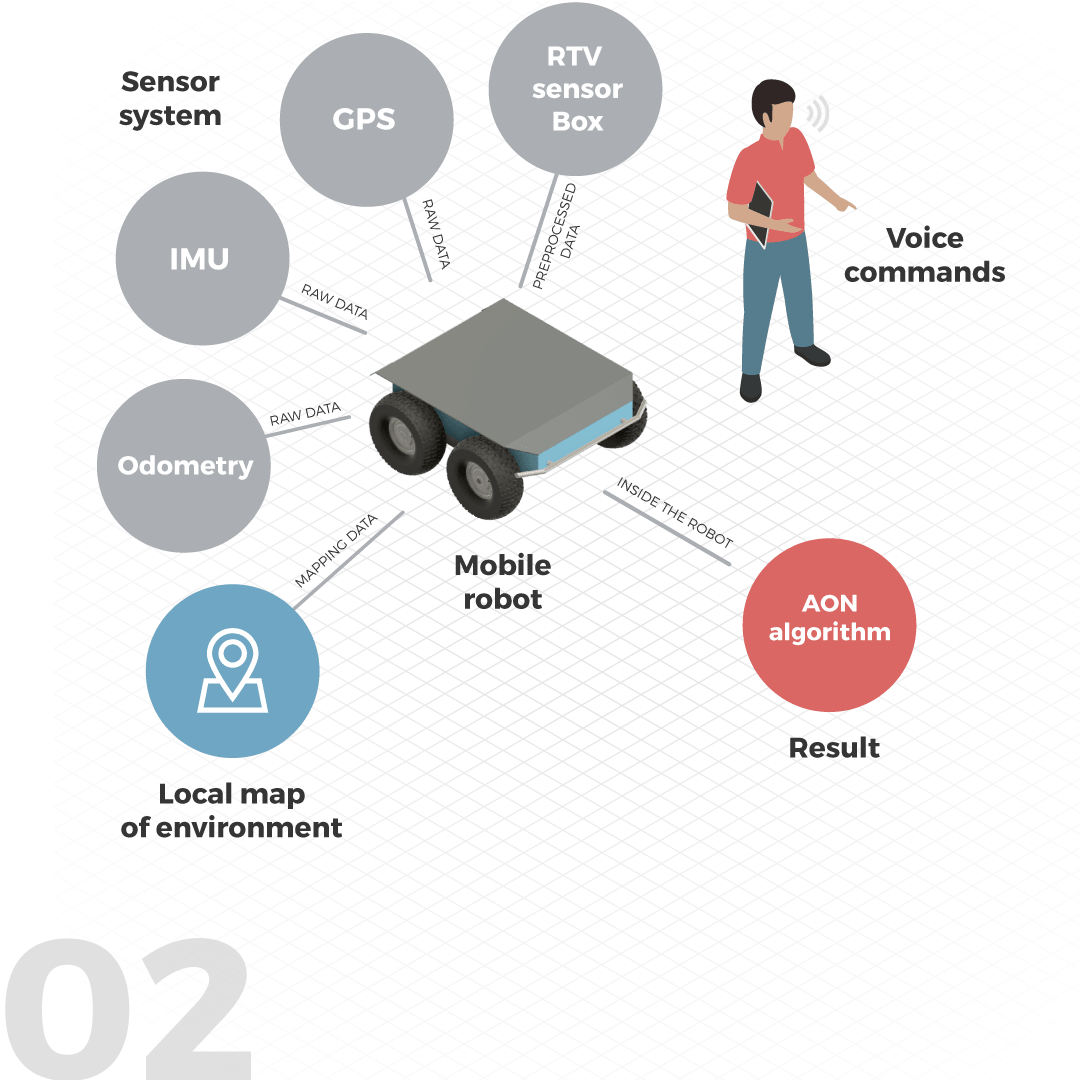 The company focuses on the development of autonomous robots with AI elements. It strives to develop universal solutions for various tasks, industries and environments.