Innovation and progress
RoboTech Vision works with advanced technologies to remain at the forefront of the industry and keep up with innovations.
Quality and availability
Thanks to long-term development and testing, the company creates universal and high-quality devices with high added value.
Expertise and popularization
Through presentations, videos and blogs, the team seeks to popularize robotics and to build client as well as professional community.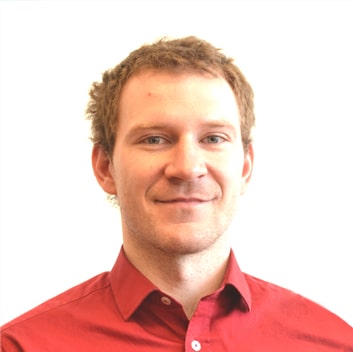 Ing. Peter Pásztó, PhD.
Peter was already focusing on visual systems during his studies. Together with the team, he won an award at a scientific conference in Rijeka for an algorithm for detecting obstacles in front of a mobile robot. He is also a co-author of the Method of reading image code in the industry. He specializes in higher-level software development, AI and visual systems in the company.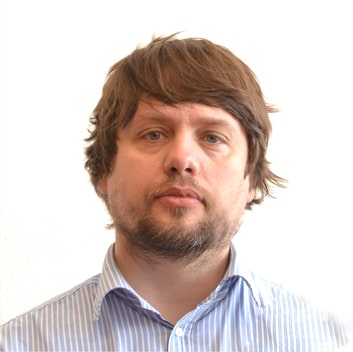 Ing. Marian Kľúčik
During his studies, Marian focused on the development of a robot with a combined chassis or genetic algorithm. His skills include programming in multiple languages, controlling various operating systems, control system development, mechanics, control, software and electronics. He focuses on the development of communication layer software and the configuration of OS.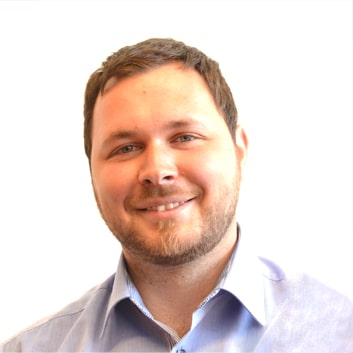 Ing. Martin Smoľák
Martin has been involved in mobile robotics since secondary school. He was also involved in telemedicine projects and developed smart cars for the police in the past. Within RoboTech Vision, he focuses mainly on the development of lower-level control software, hardware, mechanics, and navigation algorithms. The company focuses on the development of autonomous robots with AI elements. It strives to develop universal solutions for various tasks, industries and environments.