We are testing our robot in the field today, trying to find out what adjustments are needed to make it suitable for a geological project. The role of Androver II is to explore if the dumps are well isolated and safe for environment. Companies of different areas are interested in Androver II.
Check out the news about the company RoboTech Vision, the results of its work, and further steps for the company in the near future.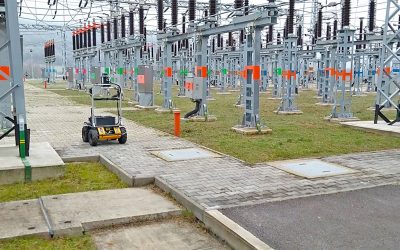 An autonomous robot by RoboTech Vision will inspect a power substationMay 13, 2021  |  News The RoboTech Vision team has established new cooperation with the Slovak company Gridman. The company is engaged in engineering, consulting and analytical activities in the...
read more