Along with many other interesting projects, RoboTech Vision attended the European Researchers' Night science festival in Bratislava. Visitors had the opportunity to see Androver II and to try to control Androver I. The team answered all sorts of curious questions and provided a short interview about their projects.
Check out the news about the company RoboTech Vision, the results of its work, and further steps for the company in the near future.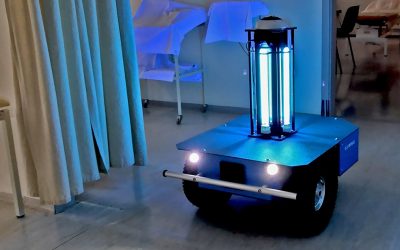 Caster mobile robot has found application as a UVC disinfection solutionJanuary 23, 2021  |  News It didn't take long for the versatile Caster robotic platform developed by RoboTech Vision to find its use. It is a mobile disinfection solution with a 500 W germicidal...
read more