The mobile robot Husky A200 with robotic arm UR 5 was delivered from Canada after four months of waiting. We have the honor to own a similar robot as one of the few robotics in Central Europe. This is a basic model that needs to be programmed and set up according to your own needs. 
Check out the news about the company RoboTech Vision, the results of its work, and further steps for the company in the near future.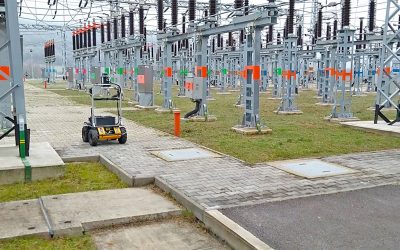 An autonomous robot by RoboTech Vision will inspect a power substationMay 13, 2021  |  News The RoboTech Vision team has established new cooperation with the Slovak company Gridman. The company is engaged in engineering, consulting and analytical activities in the...
read more