Our mobile robot Androver I, which was upgraded by Matej Poliaček, left yesterday with Slovak astrobiologist Michaela Musilova for a simulated space mission to the HI-SEAS habitat in Hawaii. Its surface is similar to the Mars and the Moon.
The task of the robot will be using a rotary camera to capture the surroundings of the habitat even in inaccessible parts of the terrain. Its more efficient movement is ensured by the double Ackerman chassis and the robot is controlled by the operator using the joystick. Keep your fingers crossed for its new mission.
Check out the news about the company RoboTech Vision, the results of its work, and further steps for the company in the near future.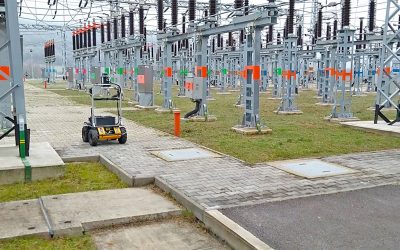 An autonomous robot by RoboTech Vision will inspect a power substationMay 13, 2021  |  News The RoboTech Vision team has established new cooperation with the Slovak company Gridman. The company is engaged in engineering, consulting and analytical activities in the...
read more